When I was little, my mother made me a doll and when she made me some clothes, she made a mini version of it for this doll. I have always loved it and for many years took it everywhere so it almost broke my heart when I found it a few weeks ago, pretty much naked and clearly neglected. I just had to do something about it! Keeping with the tradition, I decided to make it an outfit I still like, one I might have worn a few years ago and this is what I came up with.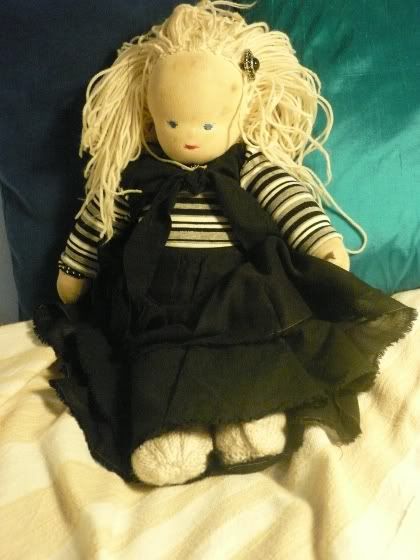 The only original piece are the white knitted tights but everything else is new, even including some underwear. I mean, she really can't go without, can she?
I even made some matching jewellery from some buttons and an old earing.