For this new project, I had to face something I have actively avoiced for a long time: [grave voice] smocking [/grave voice]. However, I really wanted a long comfortable black summer skirt. As in: REALLY wanted it and the best solution was to smock the top. So, I gathered my courage, purchased some elastic thread and gave it a go: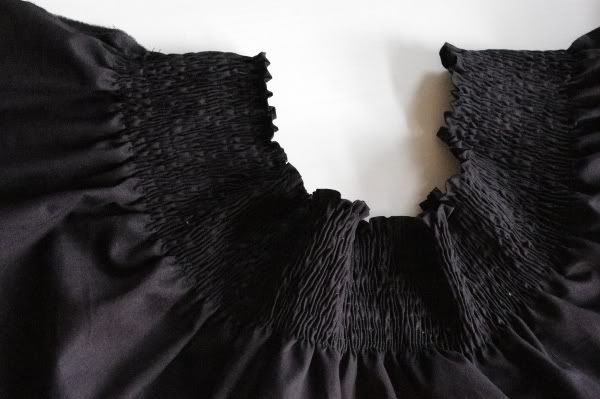 Not bad for a first attempt. I have to say, it was really quite easy. I shall never fear smocking again ;)
I also got a little bit further on this skirt (No, not the same one from the last post. I always do this...) and added the next fabric. Unfortunately it turnes out that the shades of black are not quite the same. So annyoing, I really tried to match it but the light in the shop was apparently too dim to see anything. They probably do this on purpose.