The first journal I am going to show you was actually my normal diary, between 2006 and 2008. However, it also includes several journeys. The first one took me to France, or more precisely to a little island off the west coast, where I went on a sailing course.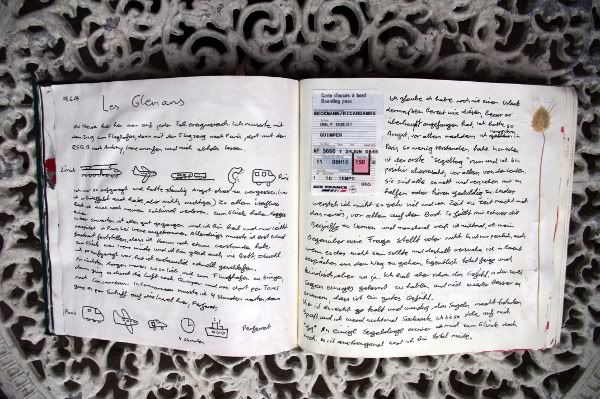 I had very limited supplies with me at the time, only some pens, pencils and glue. Still, I quite like the result. It was one of my first attempts at keeping a travel journal and it is fairly text heavy.
I later went back and added pictures which is unusual. Normally, I stored the photographs somewhere else but I quite like the fact that they are close to the written part here.