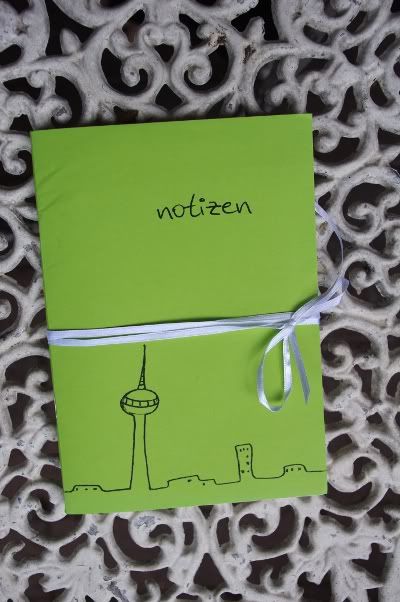 I warn you, these are not really in chronological order. This one is one of the newer ones and comes from a trip to Berlin last year with my boyfriend at the time.
It is highly unusual for me because it contains only the page of writing you see above and no drawings at all. For this one, I only glued in the pictures and some postcards we had collected on the way.
I'm not entirely certain why. I do however recall that I did this a while after actually taking the journey so maybe I simply could not remember that well any more. All the other journals were made while I was actually on my way.