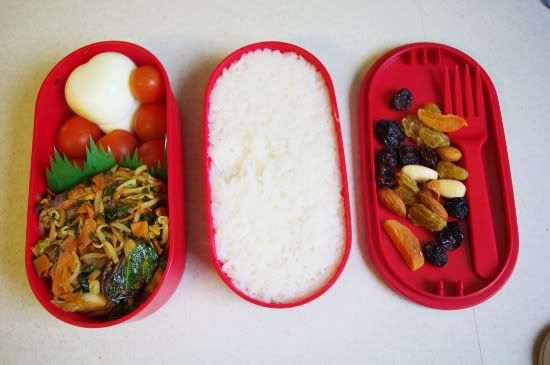 Middle tier: Stir-fried vegetables, cherry tomatoes and a heart-shaped egg.
Bottom tier: Rice
Top tier: dried fruits and nuts as well as a fork
I normally just use standard food boxes but I do actually own one box made to be filled with a tasty bento. I found it in a charity shop a while ago and even though it seems deceptively, it can hold enough food to fill me up completely. The biggest advantage is that the flavours in different compartments definitely don't mix. A while ago I discovered that banana readily transfers its flavour to other things because my bolognese had a strange aftertaste.