Over at one of my favourite blogs, assortment, Carmella runs a weekly series called "Do what you can with what you have" and it's all about contentment and resourcefulness. Here is my addition to the series.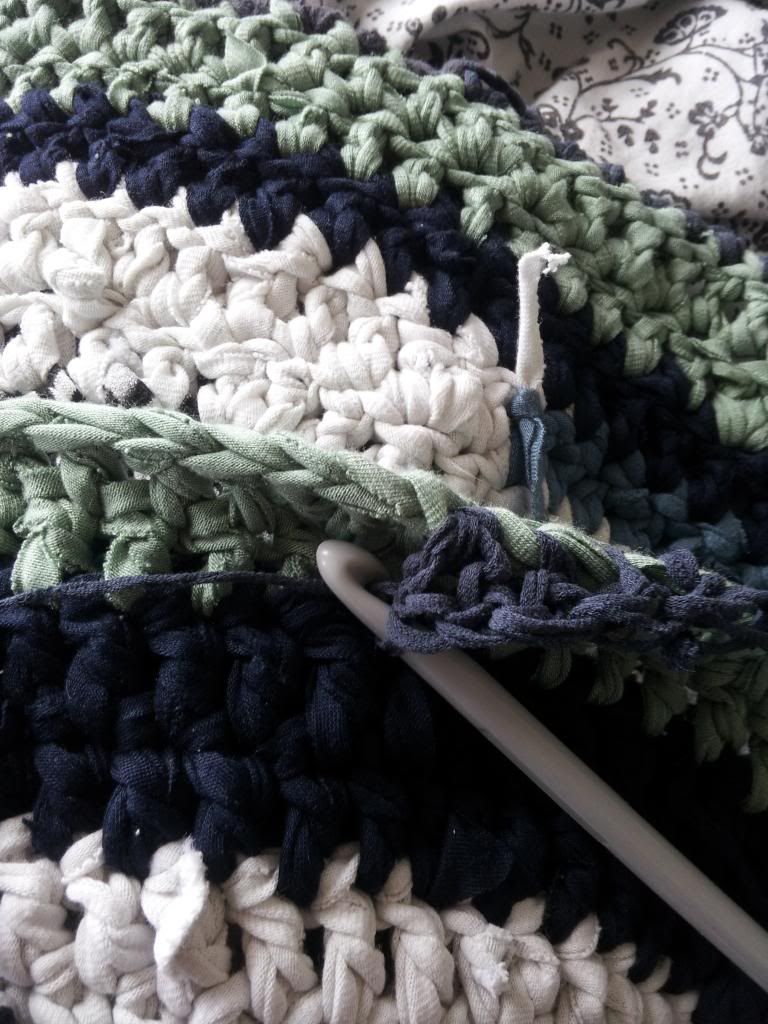 Old t-shirts, collected over months and years, lovingly cut into strips with the old scissors, a little too blunt for the job. The biggest crochet hook I could find in the shops in town, because sometimes ideas don't wait. A youtube video and several trials and error, because remembering can be so hard.
A new carpet, for my cold feet in the morning, soft and warm and dry on the floorboards. A bit of colour to brighten up the room. A memory, "I made this", when I shake it out in front of the door.
Sitting on the floor, with a needle and some thread, carefully stitching together loose ends. To keep, to mend, to make do. To save it, for another thousand mornings and another thousand sunny afternoons. Do what you can with what you have.
You might have seen this carpet before on this blog, as it was finished last summer. This post was inspired by some careful mending due last week, to stop it from unravelling.