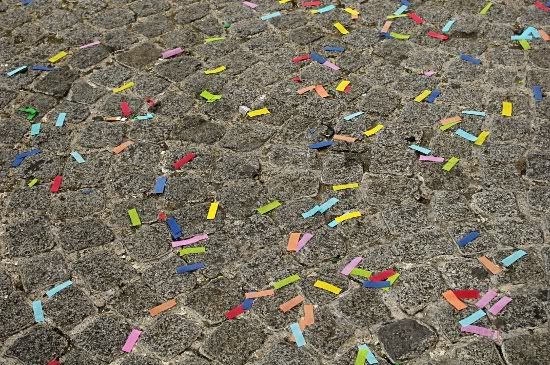 Every Tuesday, I'd like to share some of my finds from around the Internet with you. This is week one but I hope there will be many more as my collection of awesome/funny/enjoyable/amazing things on the internet appears to be steadily growing.
Next time I have some friends over, we are definitely trying out
this game
. It sounds hilarious.
This
is an awesome idea to store odd bits and bobs.
Before I get into the Christmas baking I might have to try
homemade marshmallows
. There are still some bonfires and barbecues coming up after all.
Secrets of french girls
. If it didn't say so at the top I would never have guessed that this article is almost twenty years old.I'd still take my styling advice from that any day.
Speaking of Christmas baking: if you got your biscuit cutters out already, there is more one can do with them. Look at these adorable
lace hearts
. It might work with all sorts of other shapes as well.
Aran is the most
amazing food photographer
I know. I wish I was even a tiny bit a skilled as she is. Just looking at her blog makes my mouth water.
I don't have children but if I did, they would own
one of those puzzles
. I'm always amazed by the number of people who seem unable to tell an oak from birch.