Finally, the "7 things" are back! To avoid having to show you another 500 pictures of my laundry because I can't think of anything else, I have decided to follow
Centi's idea
and make it "7 things I used my hands for this weekend" instead of "7 things I used my hands for this Sunday", as originally suggested by
Frau Liebe
. Join us, if you feel like it!
This weekend, I...
...watered some little hopefuls.
...pinned some fabric together.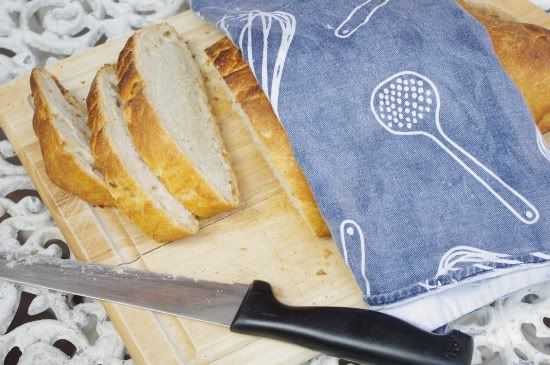 ...baked some bread. I originally let the dough rise by just setting it in a bowl on the counter and then put on a lid and stuck it in the fridge overnight, as suggested by the recipe. When I checked on it a few hours later, the dough had continued to rise in the fridge, pressing the lid firmly against the ceiling of the fridge and escaping from every crack. I had serious trouble getting the whole monster out of the fridge again!
...fixed a hole in my favourite tights. Why do the best things always break first?
... had a luxurious breakfast outside.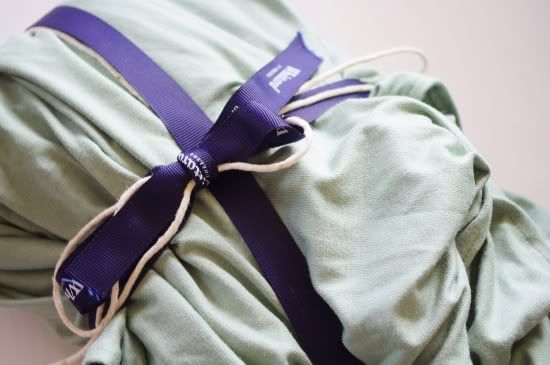 ...tied a bow.
...wrote some letters.