Of course I can knit. When I was a little girl, my mother thaught me how. Okay, I haven't used it much but it can't be that hard, right?
And that's why I went and ordered myself a lot of wool today.
I will regret this, I know it already but my much loved black cardigan is slowly but surely dying. I've been searching for a replacement for it all winter long and I have found absolutely nothing. Either they are incredibly expensive or made of 100 % plastic and I hate that. So the easiest solution seemed to be to just go and knit on myself. However, I don't want to buy the lovely soft wool I have in mind quite yet, I think I need some practice first and that's why I will start out with a simpler pattern and some cotton wool.
Isn't the colour gorgeous?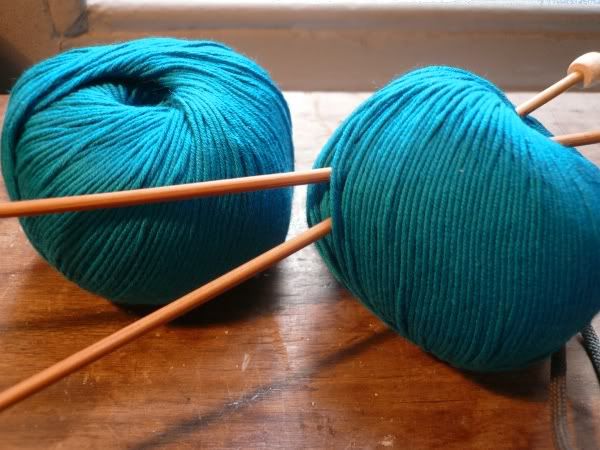 I will try my hands at
this Drops pattern
, we'll see how it goes.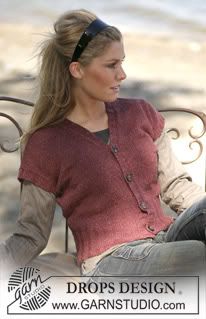 Wish me luck. (And patience)