I know it's already monday but I just did not get round to it yesterday. The Mister was blocking the computer. Now I mananged to fight it off him and can present you with what
kept me busy yesterday
. You can tell it was lazy day by the fact that it mostly involves food.
I made myself a sweet treat after I got up...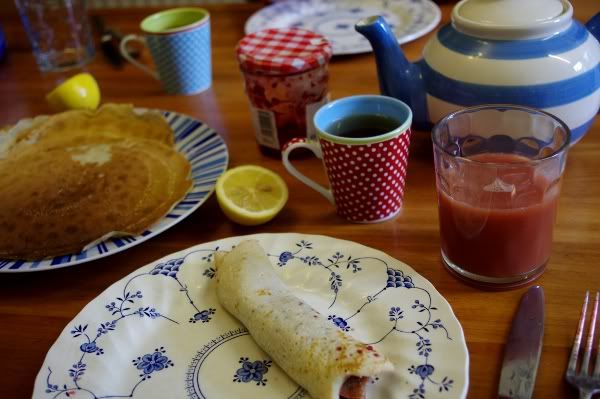 ...and later shared a more elaborate breakfast with the Mister.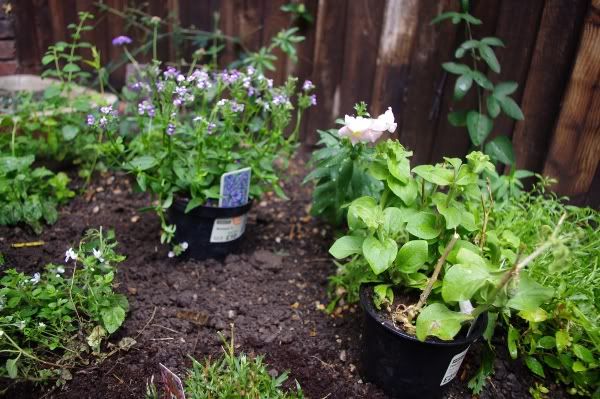 I supplemented our somewhat sparse flowers with some new additions while the Mister spent some time cutting down bushes. We have gardening sorted out: I plant, he cuts.
Afterwards, I made my first attempt at gutting a fish. I doubt this will ever become my favourite exercise.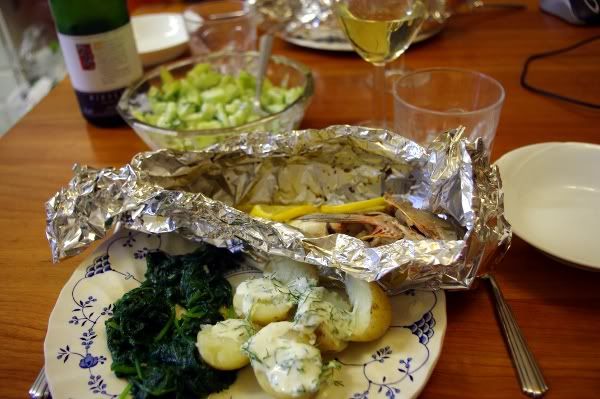 Eating said fish is much higher up the list of things I'd like to do again.
I expanded the jungle on our window sill...
... and packed myself some lunch from the leftovers and some extras.