I know that blogs tend to give the impression that everything always works but I can promise you, it doesn't. Remember my
knitting project
(from ages ago)? I was so proud of myself, this was going to be the first item of clothing that I knit for myself and actually wear and I did get further than I ever did before. I took it everywhere and knitted all the time.
This
was my last happy post about it and I actually knitted quite a bit further than that.
Now, If you love knitting and suffer from a weak heart, don't look at the picture below because this is what the project looked like this afternoon: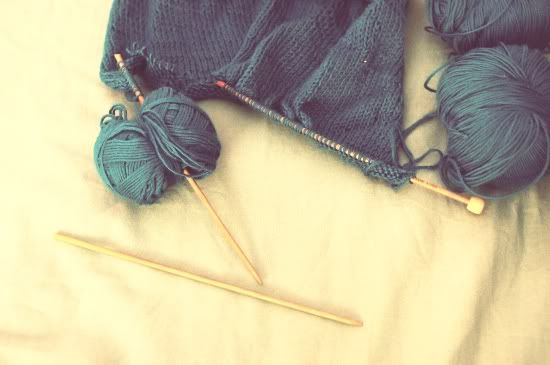 That's right, I snapped the needles. Originally, I only broke one, the knitting all fell off and I didn't see any possibility for fixing it as I only discovered it once it hat started unravelling. I got so upset, I stuck the whole project in a bag and put it out of sight. Somewhere over the last 1.5 years, I must have snapped the other needle as well. Well, there was no hope in hell I am ever going to pick that project up again so when I came across it earlier, I pulled out the sad remains of the needles and unravelled all those hours of patience.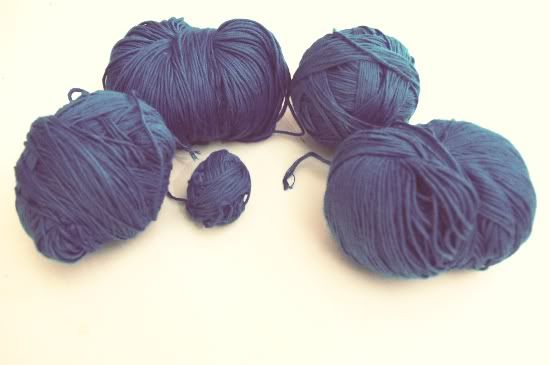 Any idea what I could make out of the salvaged yarn? It's fairly thin (I used 3.5 needles), cotton and a vivid shade of blue. I'm oddly tempted to start the same project again, I still like the original design.