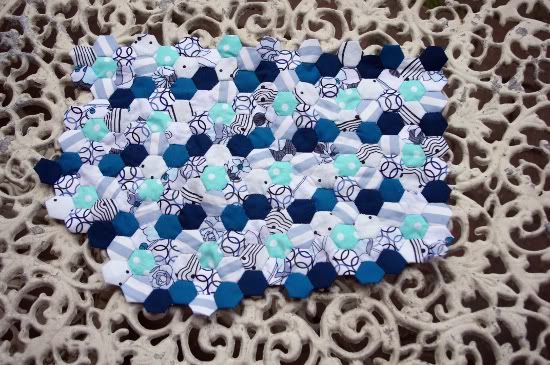 Slowly, very very slowly, my quilt is beginning to take shape. Look, the top right corner is finished! I admittedly don't work on it very often so progress could be faster but hey, better a little progress than none at all.
I used to listen to the audiobook of "A short history of nearly everything" by Bill Bryson while working on it but now it's finished and since I'm lacking inspiration with regards to what I want to listen to next, progress has come to a complete standstill.
Any suggestions for a podcast or audiobook that I absolutely HAVE to listen to?